Features
What makes Ajjas Wireless GPS Tracker Unique?
Ensure the safety of your vehicle and assets
with Ajjas Go.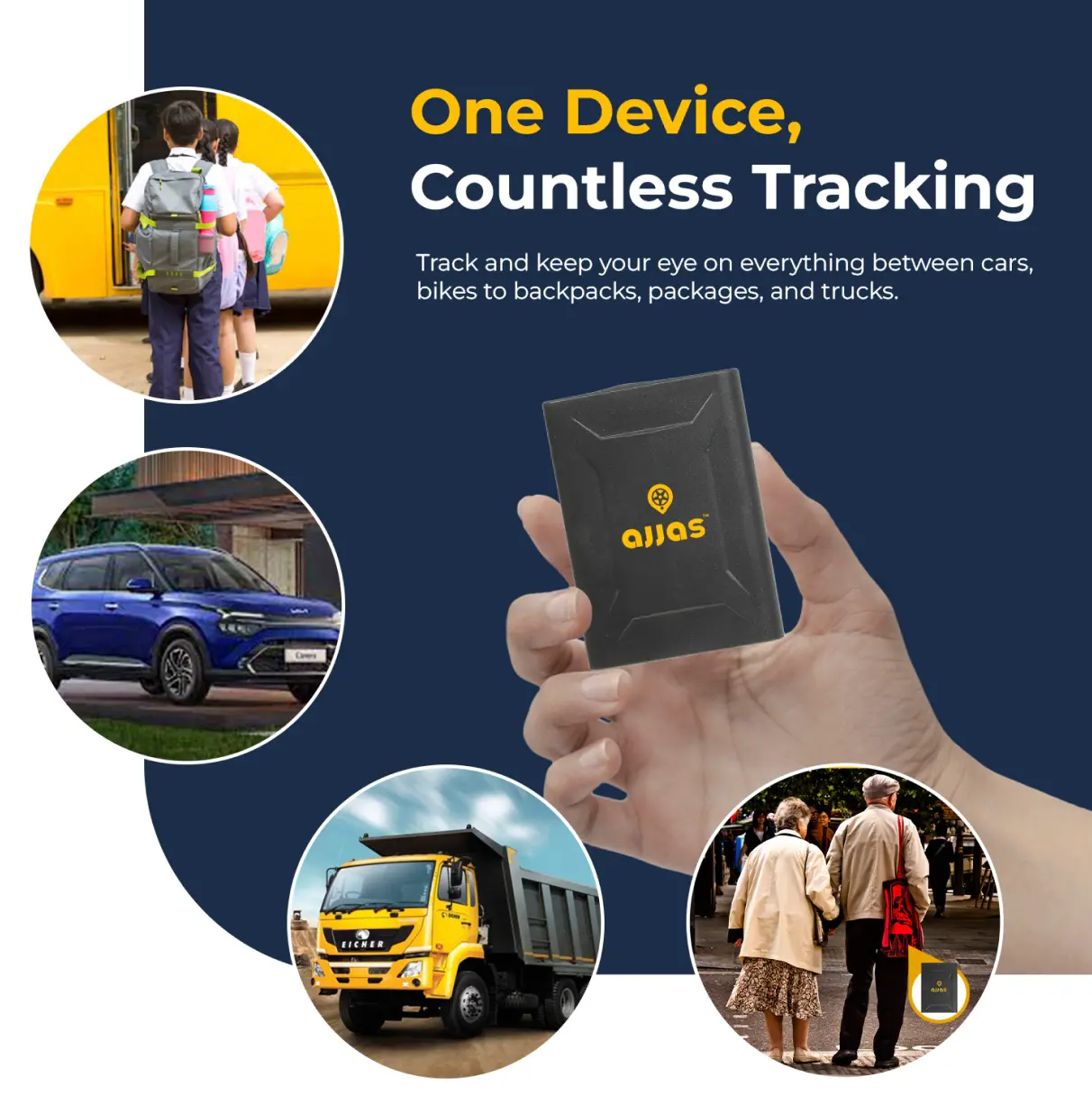 One Device Countless Tracking
The ultimate wireless tracking device for vehicles, assets, and loved ones. Experience real-time, accurate tracking and peace of mind.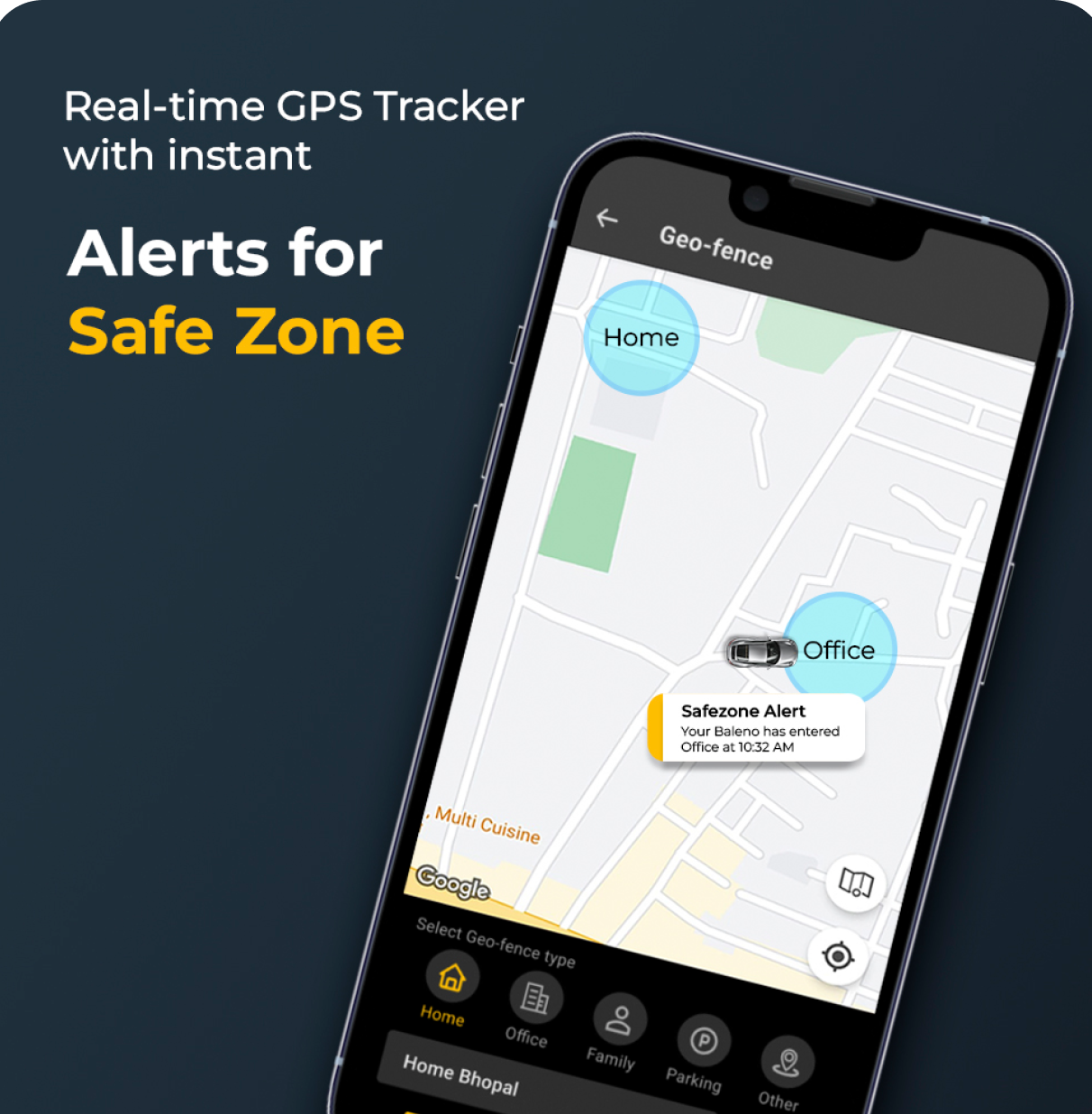 Geo-fence Alert
Get instant geo-fence alerts for your vehicle's entry and exit from safe zones. Stay informed and secure effortlessly.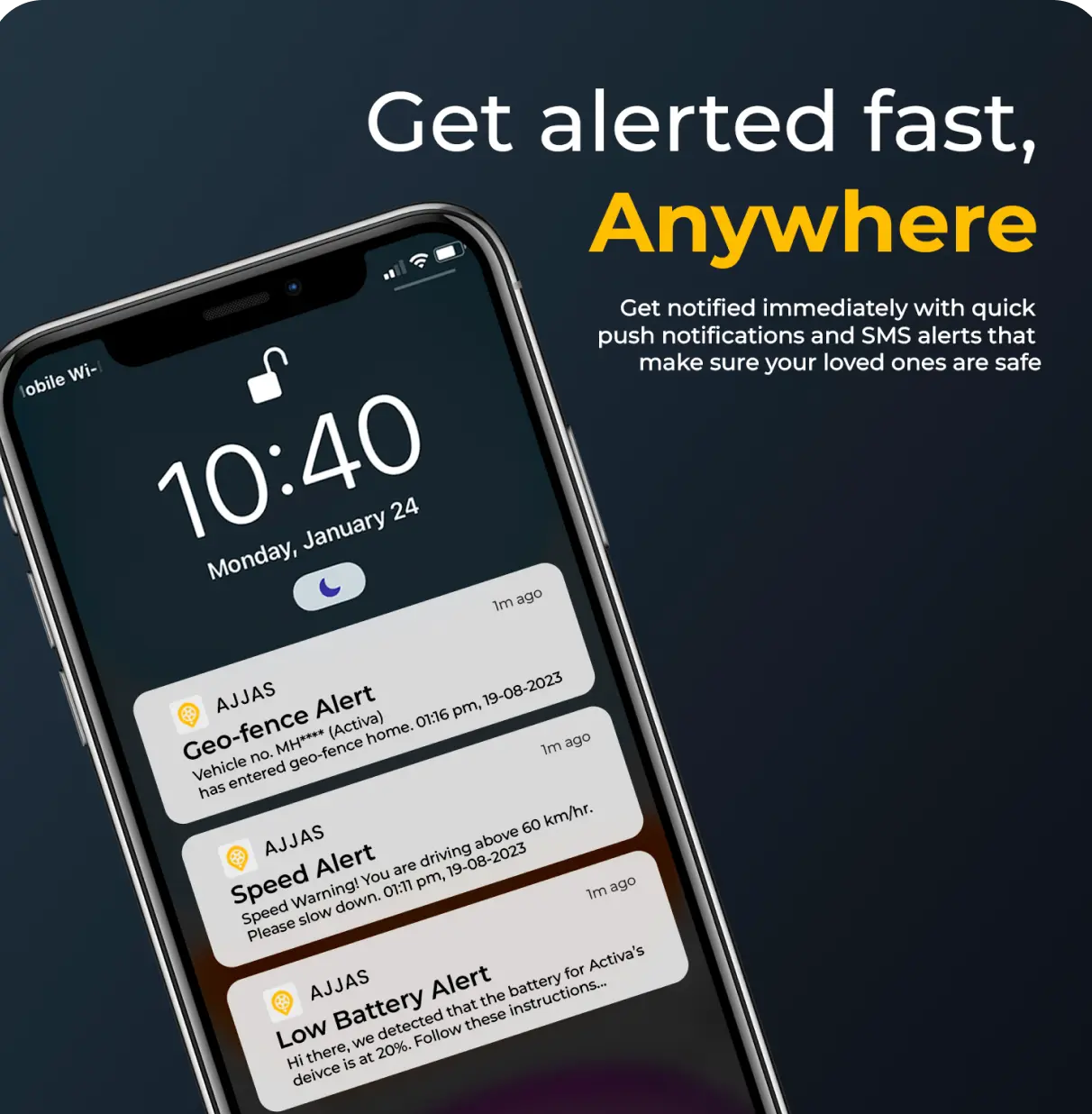 Notification Alerts
The ultimate tracking solution offering instant alerts for Geo-fence alerts, Speed limit violations, and Low battery situations.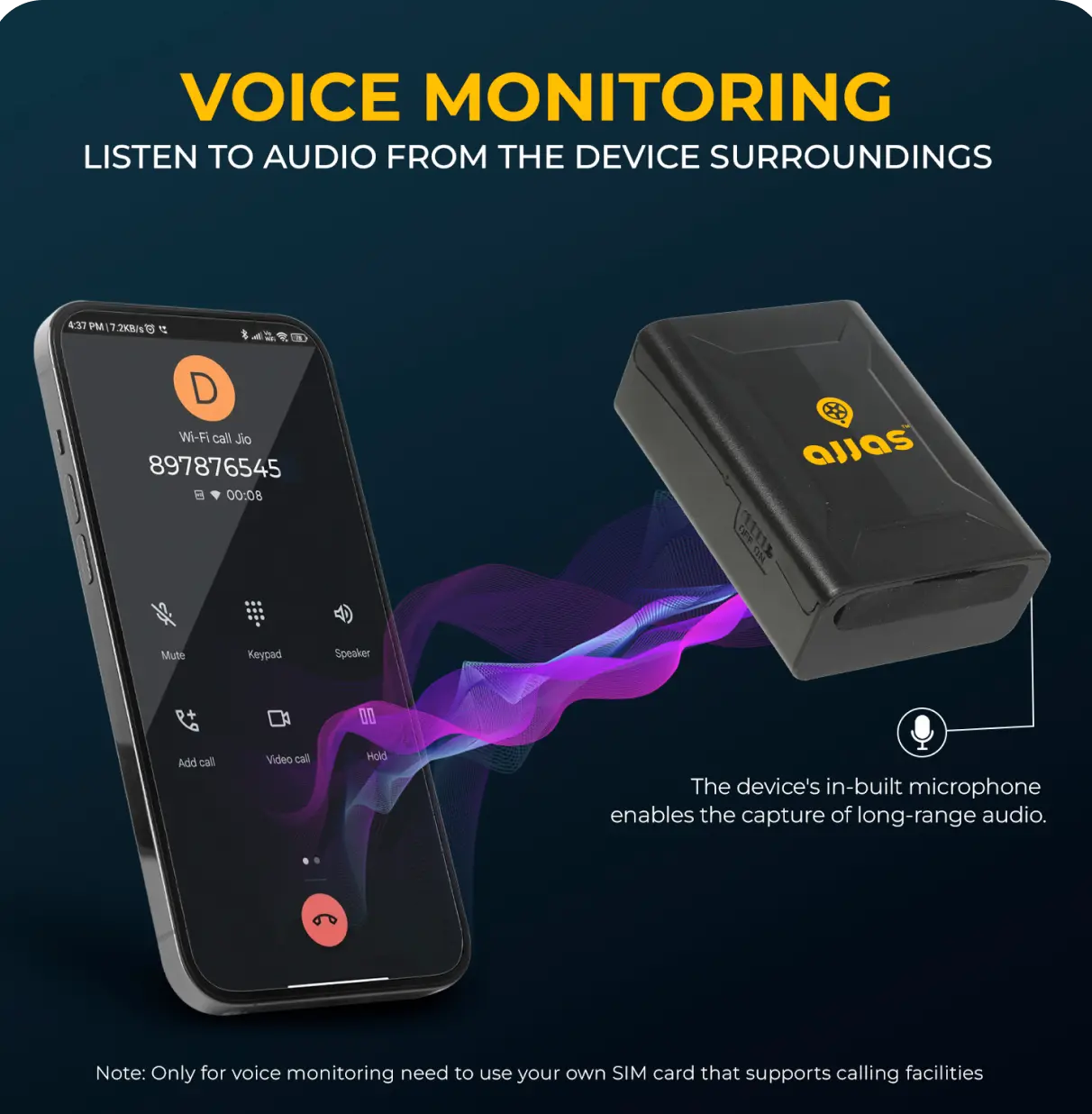 Voice Monitoring
Amplify safety for assets, autos, and loved ones with real-time audio monitoring by hearing audio close to the device.
Watch this video to know more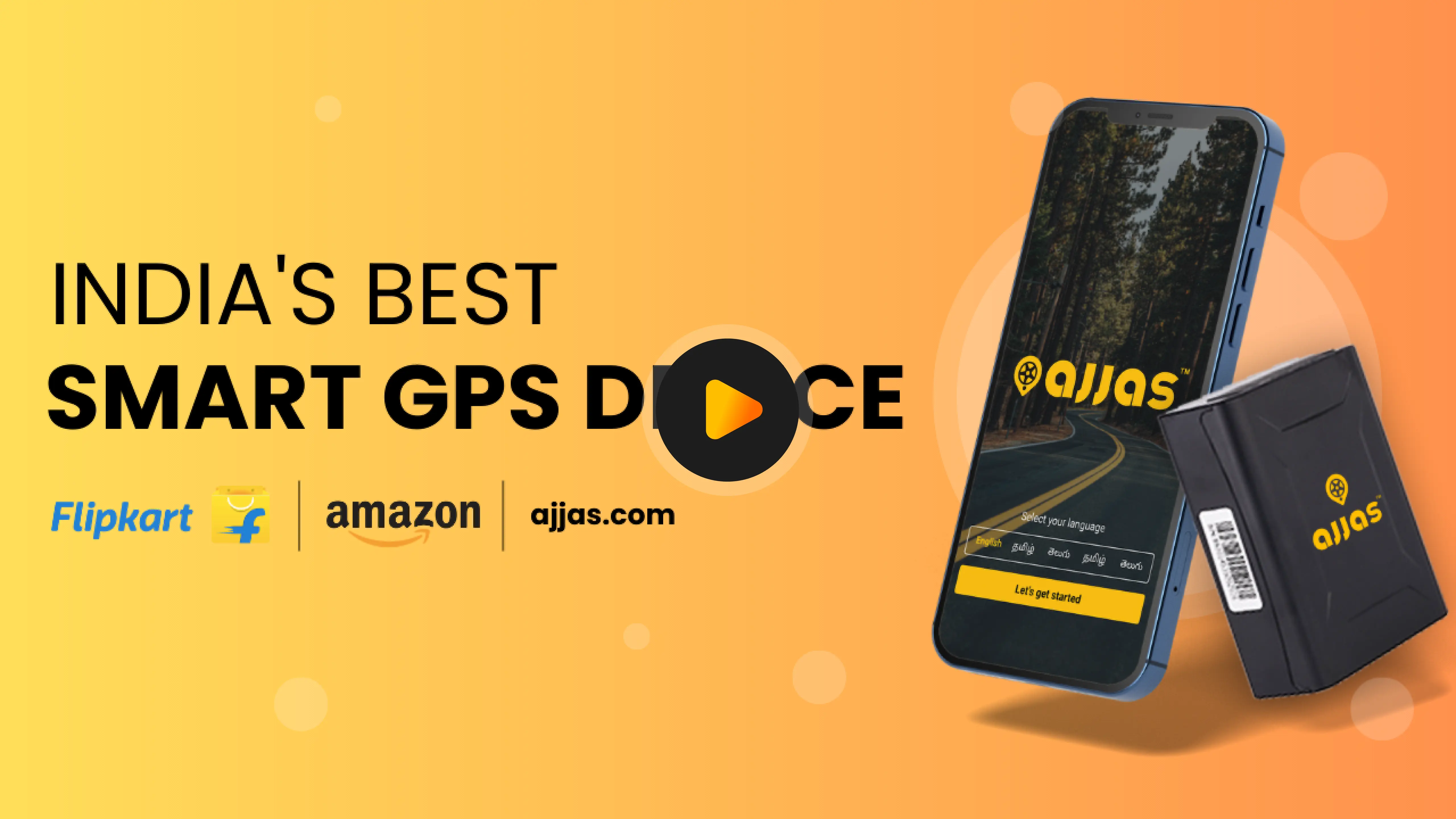 Use Cases
One Device Countless Tracking
Ensure protection of your bike, car, scooty and other vehicles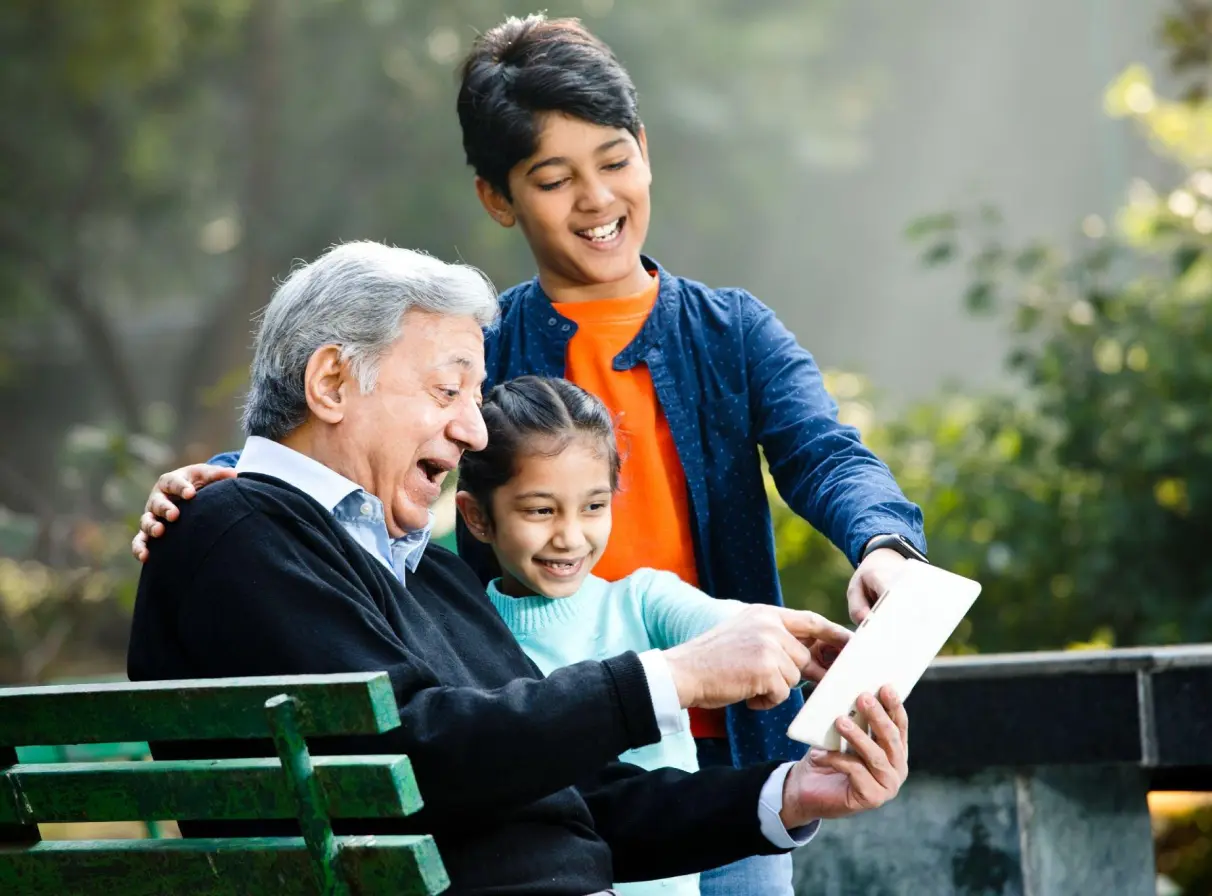 The best way to keep your
kids and loved ones safe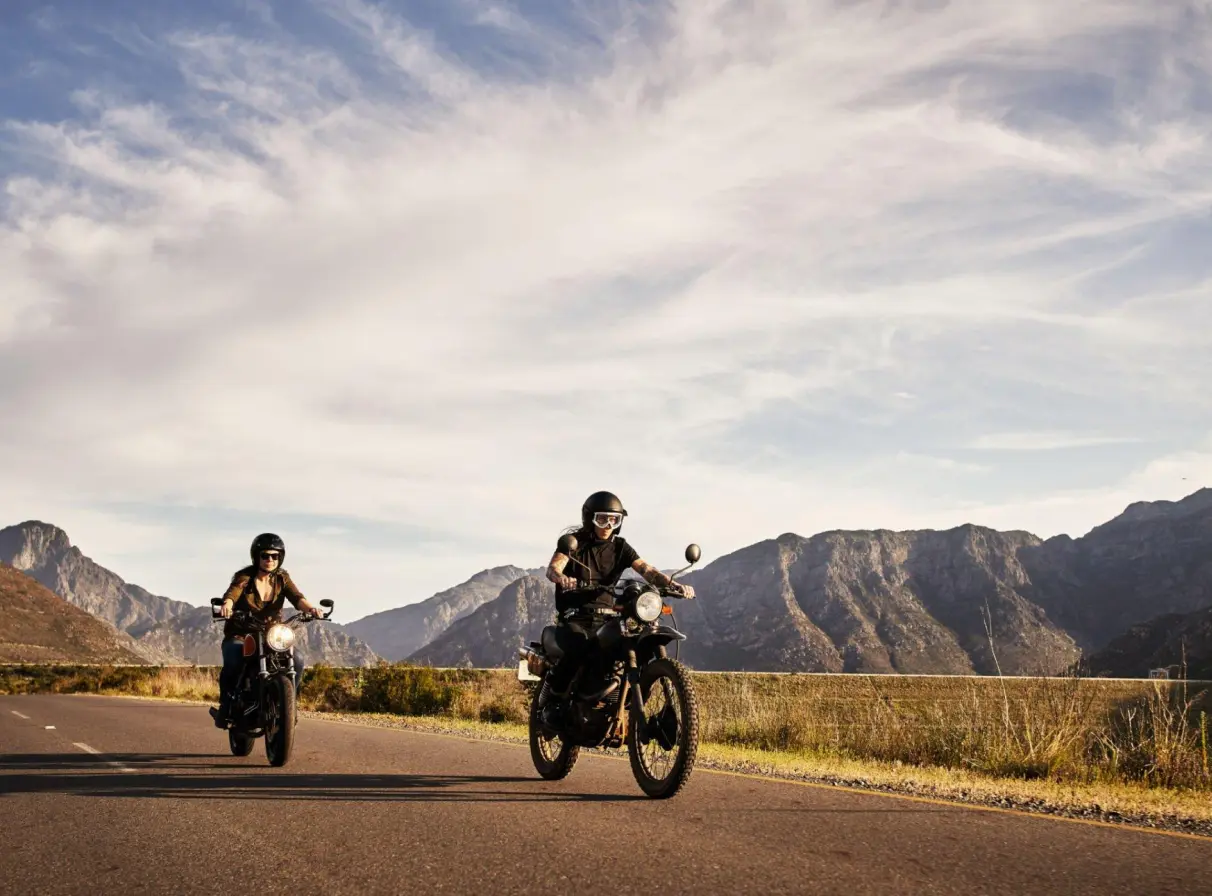 Seamlessly shield and locate
your Treasured Bike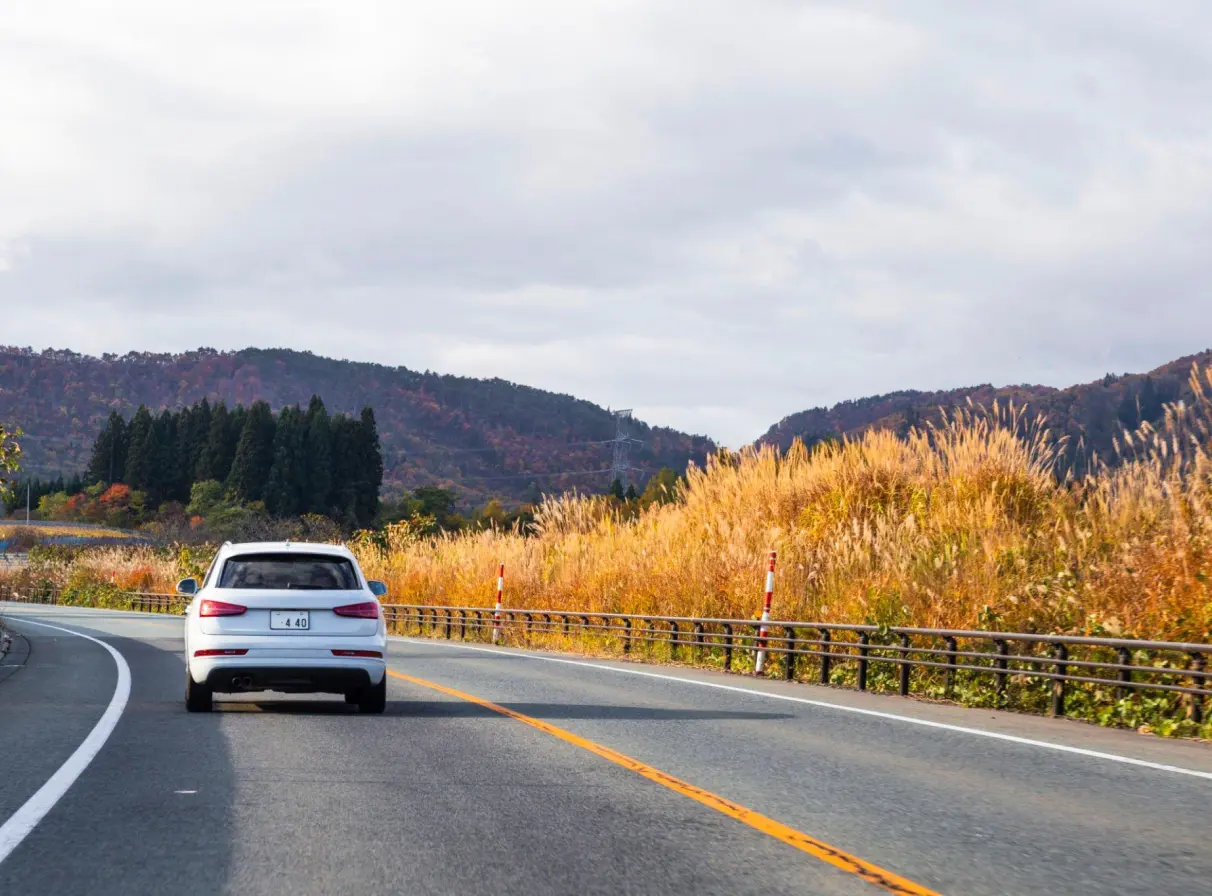 Effortlessly protect and track
your Beloved Car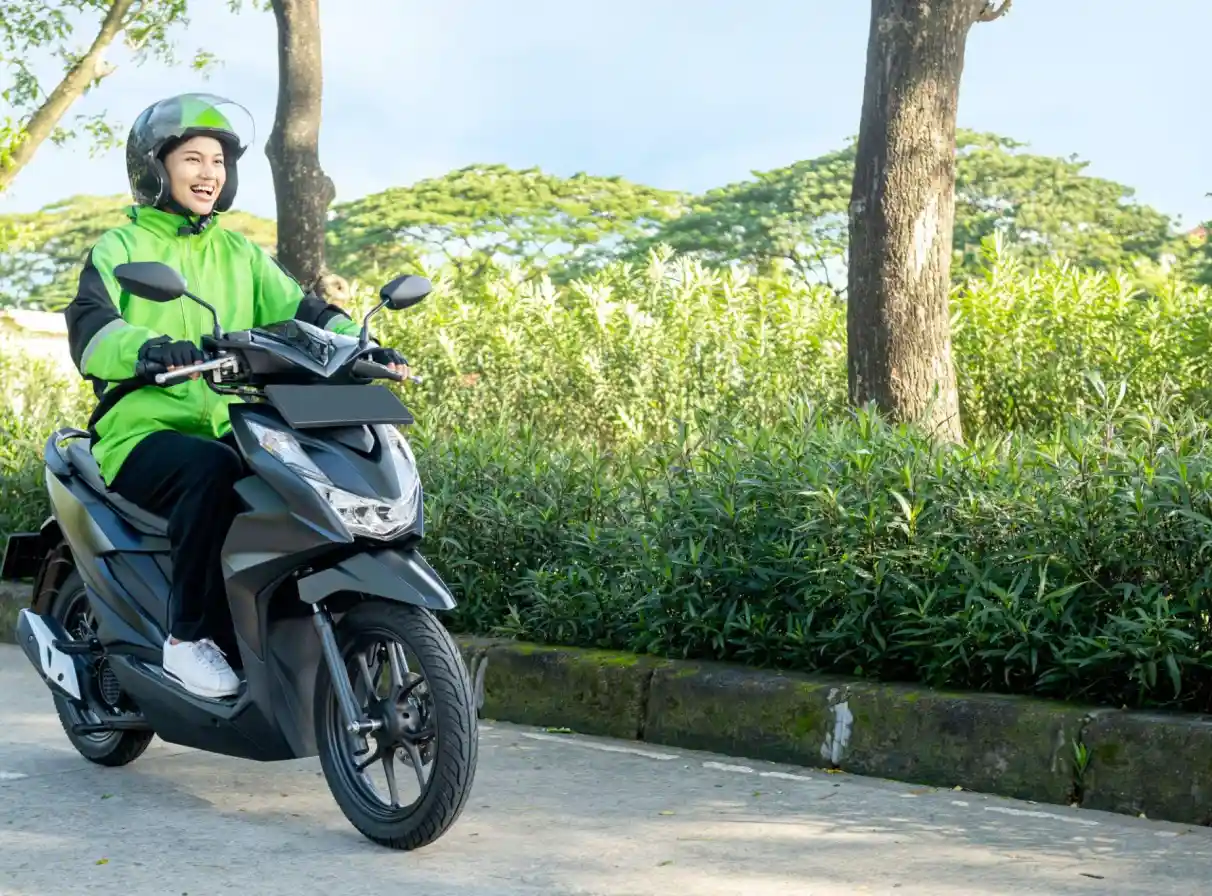 Safeguard and seamlessly
track your Cherished Scooty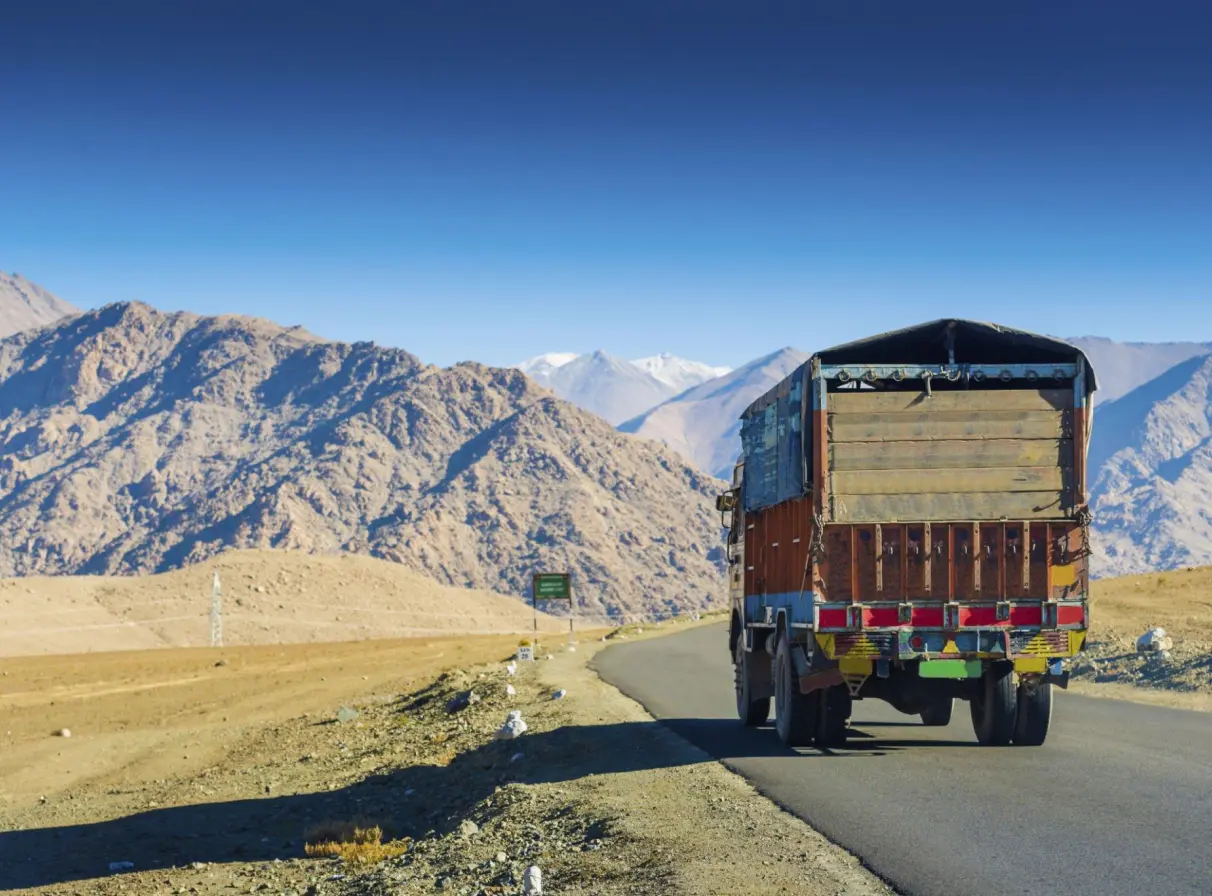 Effortlessly track and
Safeguard your Powerful Truck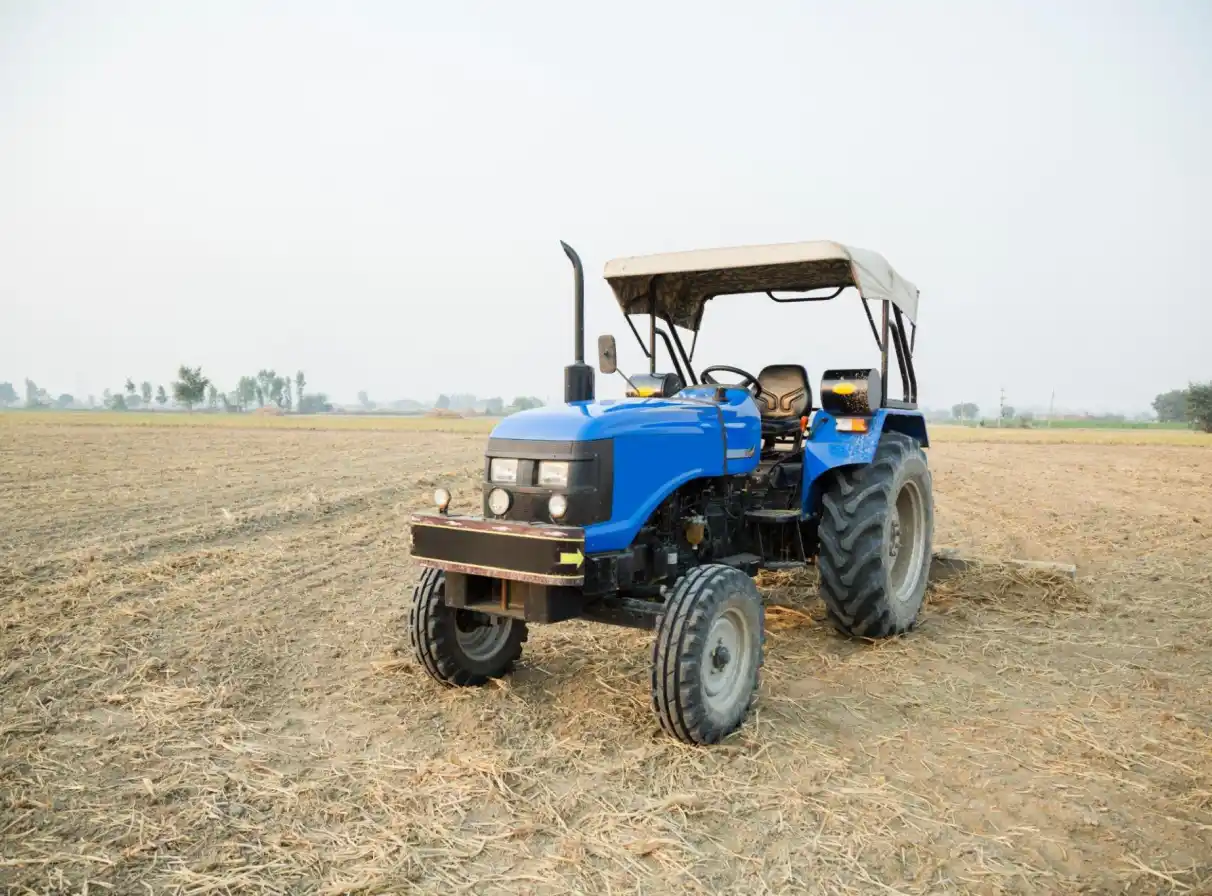 Effortlessly secure and track
your Essential Tractor
Here's what our customer
say about AJJAS GO!
Well Built
A sturdy GPS tracker ensures reliable safety for cars
Long Lasting Battery
Lasting safety with a 10,000mAh battery for tracking.
Replacement Warranty
Experience worry-free usage with our reliable 1-year replacement warranty.
Ajjas GO made for
your safety
| Features | Ajjas Go |
| --- | --- |
| Device + in-built Airtel SIM | |
| Live Tracking | |
| Statistics | |
| Ride Playback | |
| Fuel Logs | |
| Portable | |
| Voice Monitoring | |
| Top Speed | |
| Over-Speed alert | |
| Geo-fence alert | |
| Login devices | 7 |
| Add Ajjas device in one app | 10 |
| Share Rides/day | Unlimited |
| Replacement warranty (Months) | 12 months |
| 12 month Plan | ₹4690 |
Advantages of purchasing from Ajjas website
| Advantages | | |
| --- | --- | --- |
| Customer Support | 1 hour response TAT | 24 hour response TAT |
| Return Policy | Up to 7 Days | N/A |
| Replacement warranty | Up to 1 Year | 7 Days |
5 Reason Why You Should Have Wireless GPS Tracker
Ensure Safety and Security

A GPS tracker for bikes, commonly referred to as a tracking device for bikes, gives users peace of mind by enabling them to keep an eye on their bikes in congested areas like highways or cities. Using the tracking device, users can locate their vehicle in the crowd with effortlessness, assuring their safety and minimizing the whereabouts of their bike in real-time. With a dependable GPS tracker, it allows for quick and precise tracking, ensuring their security and safety.
Stay connected and informed

Users can keep track of their bike's location and get real-time updates with a GPS tracker for bikes. Knowing where they are, whether at work or at home, gives one a sense of security and enables quick action if needed. Utilise reliable vehicle monitoring devices to stay informed and connected.
Geo-Fence Alerts for Boundaries

Users using GPS bike trackers can create geo-fences, or virtual boundaries. Users receive immediate notification when the bike enters or exits these specified safe zones, ensuring that they are informed of the movements and wellbeing of their bike. With a special GPS tracker for bikes, you can define boundaries and get geo-fence notifications.
Peace of Mind in Crowded Places

A GPS tracker for bikes provides security in crowded places like city streets or highways. Using the tracking device, users can easily find their bike in the crowd, ensuring their safety while minimising anxiety.
Encourage exploration and confidence.

A GPS tracker for bikes promotes exploration and confidence. It promotes independence and fosters trust in the capability of bikes to travel safely by giving them the flexibility to explore their surroundings while giving users the opportunity to track their location.
Stay connected with your Vehicle 24x7
Buy Ajjas wireless GPS Tracker now
Why is Ajjas Pro is the best GPS Tracker?
User-Friendly App for GPS Tracking

Ajjas Pro Device comes with a user-friendly app that makes GPS tracking a breeze. The intuitive interface allows users to effortlessly monitor the location of their vehicle, ensuring their safety and well-being. With just a few taps on the app, users can stay connected and informed about their vehicle's whereabouts, providing peace of mind.
Unparalleled Location Accuracy

This advanced GPS tracker provides accurate tracking for vehicles. This GPS tracking device for vehicles provides reliable and real-time location updates with unmatched precision, ensuring the safety of vehicles.
Premium Mobile Application

Our Premium Mobile Application takes your experience to the next level, offering a wide range of exclusive features and enhanced functionality.
Exceptional Customer Support

You can rely on their exceptional customer support for this top-notch tracking device designed specifically as a tracker for vehicles. Our knowledgeable and responsive team is readily available to address any queries or concerns, ensuring a smooth and hassle-free experience for bike users using this tracking device.