Features
Smart GPS Tracker to
Monitor Your Vehicle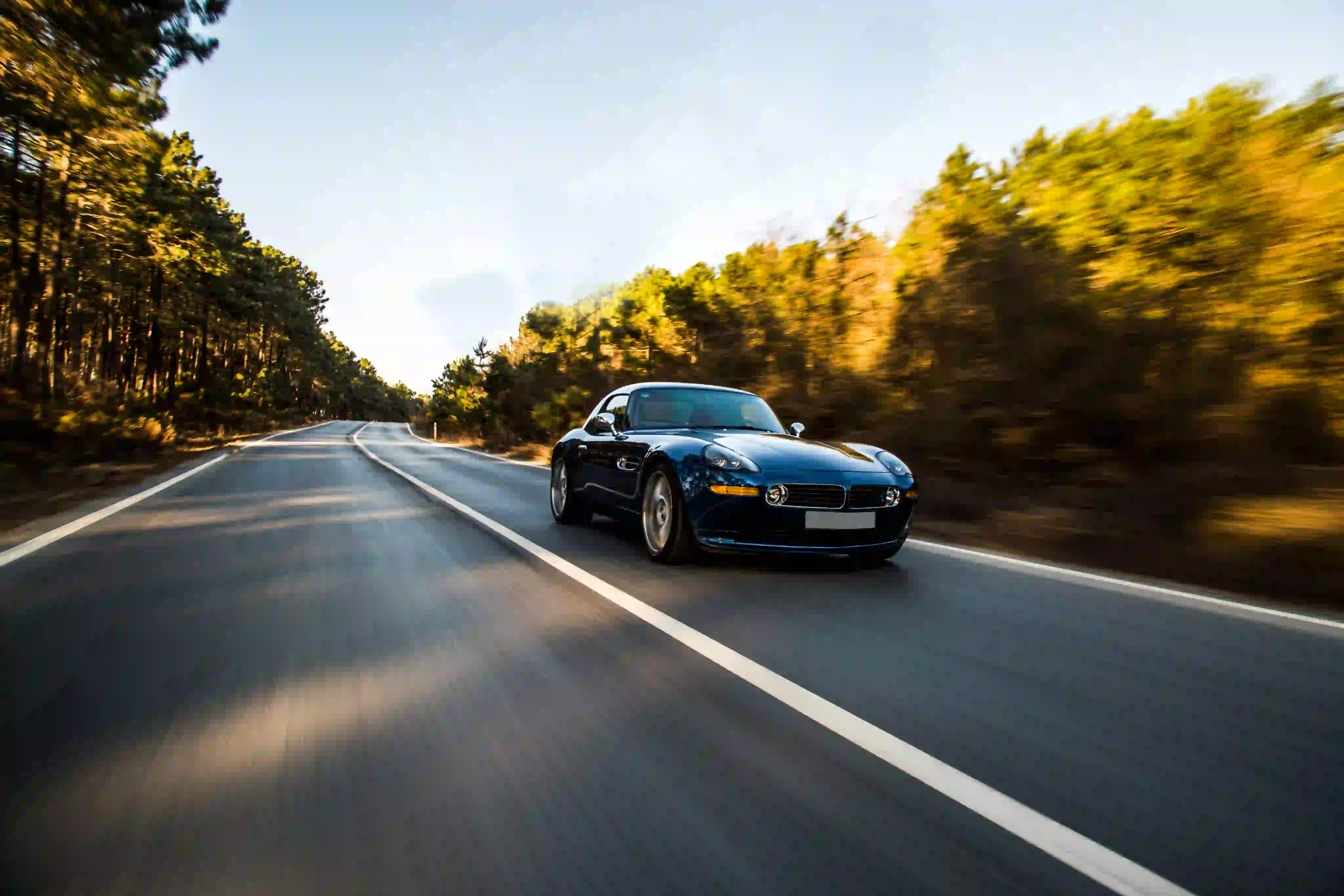 Features
Smart GPS Tracker to
Monitor Your Vehicle
Real-time location tracking

With Ajjas GPS Tracker, ensure the safety of your car and stay worry-free with real-time tracking, providing peace of mind and constant connectivity to protect your vehicle.
3D Ride History

Embark on a visual voyage with our advanced car tracker, immersing yourself in detailed 3D ride history for an extraordinary tracking experience.
20 Days Battery on full charge

Ajjas GO Smart GPS tracker for cars offers an impressive 10,000 mAh battery, delivering up to 20 days of reliable battery backup. Enjoy extended monitoring capabilities without worrying about frequent recharging.
Get Your Car's Safe Zone Alerts

Set virtual boundaries with Ajjas Smart GPS tracker for your car. Receive instant alerts when your car enters or exits designated areas, ensuring enhanced security and peace of mind.
Ajjas GPS Tracker device for Car
Wireless Device
Ajjas GO
Compact and portable car GPS tracker for seamless tracking anywhere.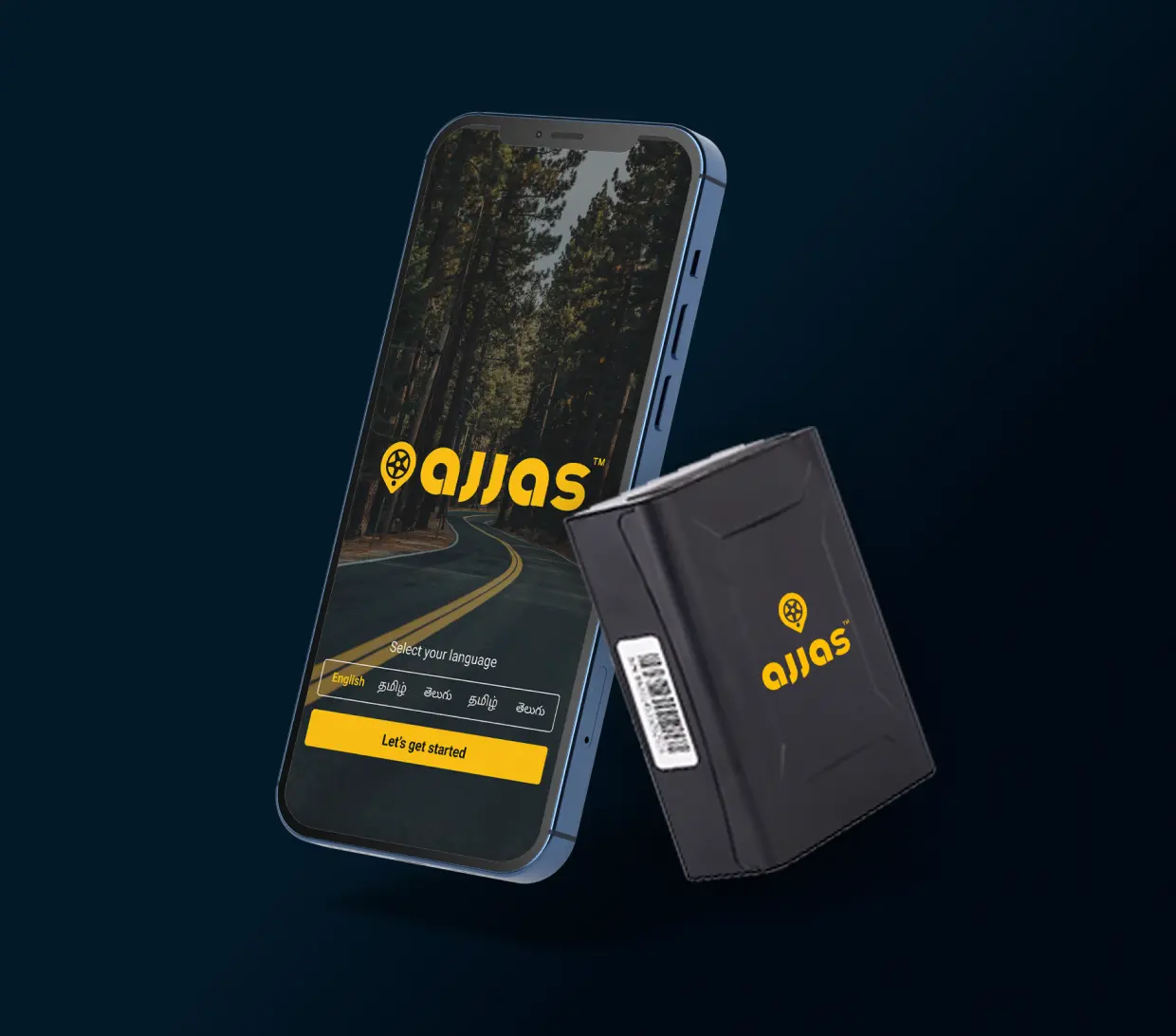 Highlights :
In-built Airtel SIM
Fuel Logs
Voice Monitoring
Portable
Statistics
Live Tracking
Ride Playback
Geo-fence Alert
Top Speed
Over-Speed Alert
Ajjas GPS Tracker device for Cars
Wireless Device
Ajjas Go
Compact and portable kids GPS tracker for seamless tracking anywhere.
Highlights :
In-built Airtel SIM
Voice Monitoring
Portable
Statistics
Live Tracking
Route Playback
Geo-fence Alert
Top Speed
Over-Speed Alert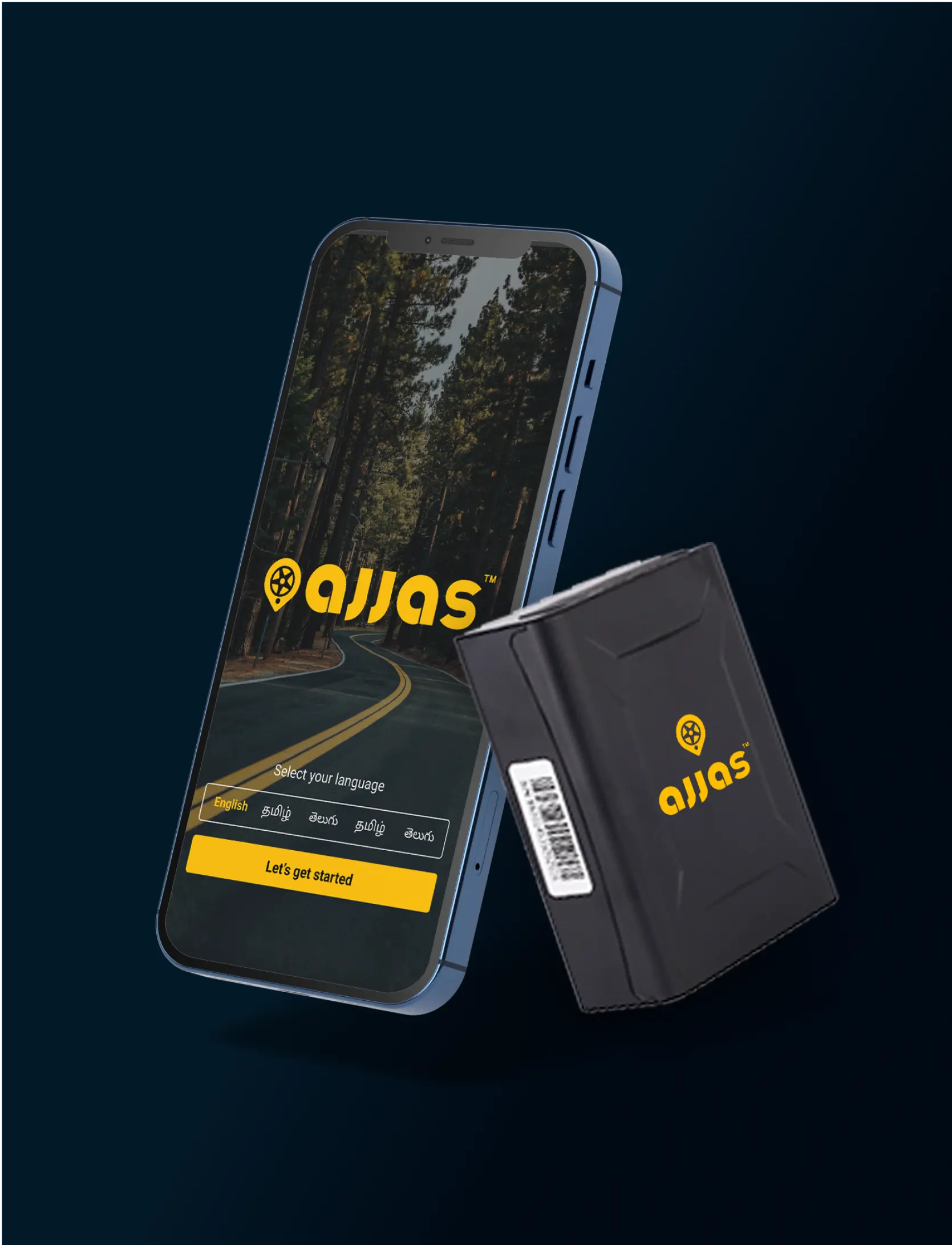 Here's what our customer say about AJJAS GO!
Set up safe zones
for car tracking
Receive instant notifications when your car
moves beyond the defined virtual boundaries.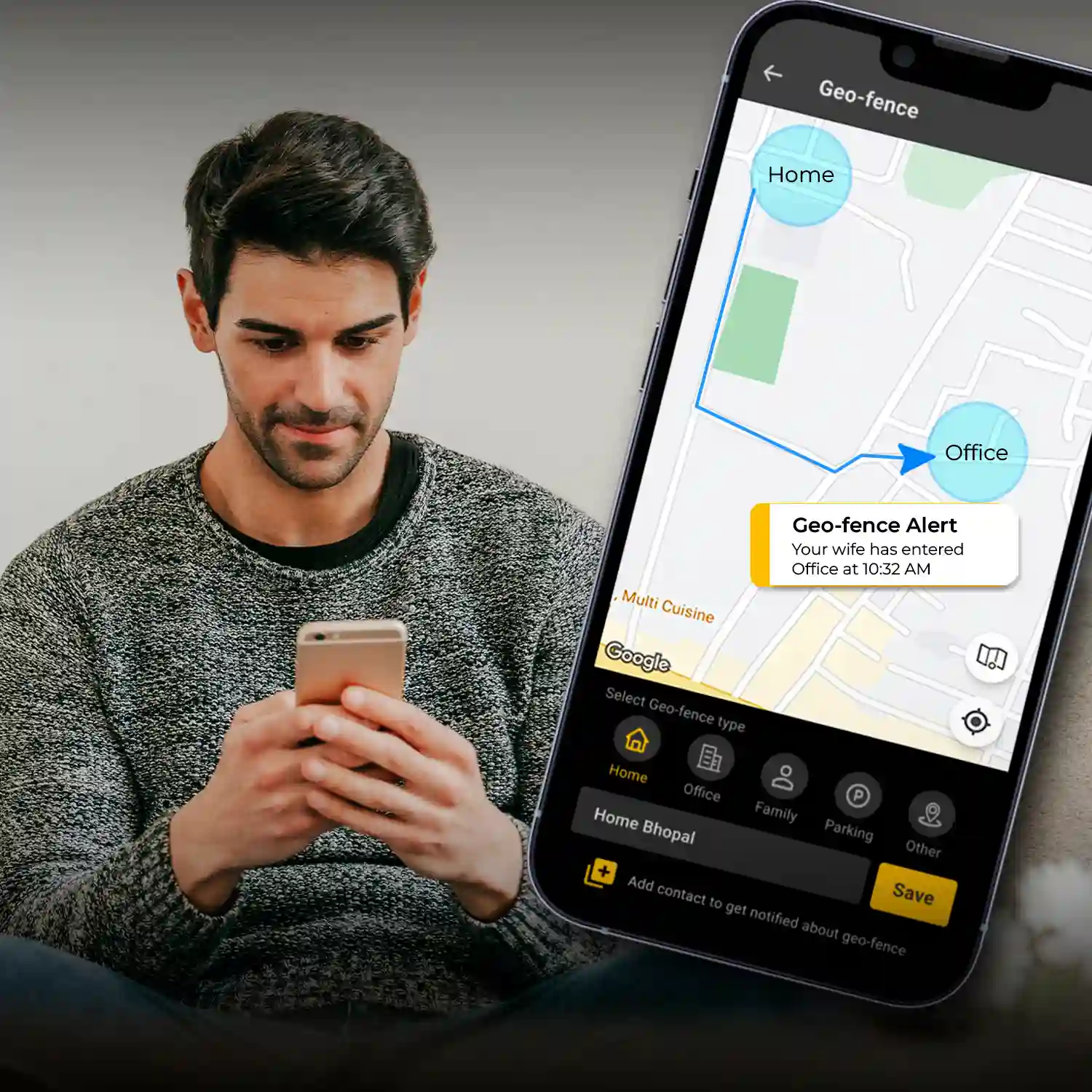 How it works?
Turn on the device and put it in your car.
Create multiple safe zone like office or home on the Map.
Add the contact numbers on which you want to receive alerts.
Your Ajjas Smart GPS Tracker for car
that you are always connected with
your beloved car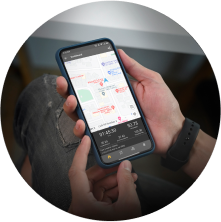 Real-Time Location Updates
Get peace of mind with real-time location updates from a trusted GPS tracker for cars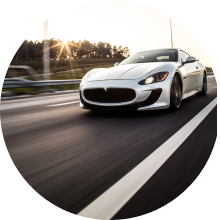 Overspeed Alerts
Ajjas GO GPS tracker keeps you informed when your car exceeds speed limits, ensuring you can take immediate action for enhanced safety.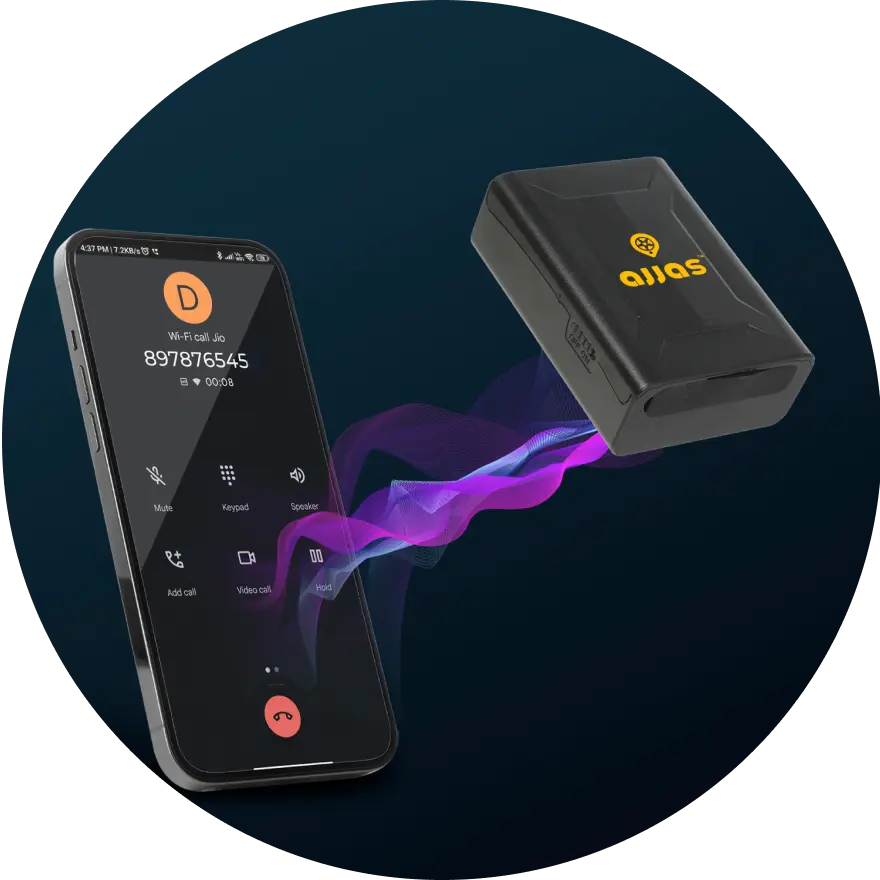 Voice Monitoring
Ajjas GO, smart wireless GPS tracker, lets you remotely listen to the device's surroundings, providing advanced security and peace of mind in your hands.
Magnetic Back
Ajjas GO's strong magnet lets you easily stick the device inside your car for seamless tracking.
Best Customer Support
Ajjas is always there for you, ensuring your satisfaction with personalized support.
1 Year Warranty
Experience worry-free usage with our reliable 1-year replacement warranty.
5 Reasons to Use GPS Tracker for Cars
Ensure Safety and Security

A car GPS tracker can greatly enhance car safety. It allows you to monitor your vehicle's location in real-time, so if you or your family members are driving alone or in unfamiliar areas, you can track their whereabouts and ensure they reach their destination safely. In case of emergencies, such as accidents or breakdowns, the GPS tracker can provide the exact location for quick assistance.
Advanced Anti-Theft Measures

A GPS tracker for car protects your car with its advanced security features. Stay informed with real-time tracking and receive alerts for unauthorised movement, ensuring proactive theft prevention and peace of mind for your car.
Geo-Fence Alerts for Boundaries

Monitor your vehicle's movement easily with a GPS tracker for car Set custom boundaries and get instant notifications when your car crosses them. Whether it's your neighbourhood or a specific area, geo-fence alerts keep you informed, ensuring peace of mind. Safeguard your car with this powerful feature.
Revisiting your routes

A GPS tracker captures and records your car's ride history, allowing you to review and analyze your past journeys. It provides valuable insights into your driving patterns, distances covered, and routes taken, enabling you to track your progress, plan future travel, and create lasting memories of your adventures.
For Loved One's Safety

Ensures the well-being of your loved ones with a car GPS tracker. Stay connected and informed about your family's whereabouts, receive instant alerts in case of emergencies, and enjoy peace of mind knowing you can quickly locate and assist them when needed. Prioritize family safety with a reliable GPS tracker for your car.
Stay connected with your Car 24x7
Buy Ajjas GPS Tracker for car now
Why is Ajjas GO the Best GPS Tracker for Cars?
User-Friendly App for Car GPS Tracking

Ajjas GO offers a well-designed and easy-to-use app, empowering users with seamless car GPS tracking . This GPS tracker for car boasts an intuitive interface and comprehensive functionality, ensuring a hassle-free experience for car users utilising this tracking device.
Unparalleled Location Accuracy

Experience unparalleled precision and reliability with Ajjas GO, the advanced GPS tracker for cars designed to deliver precise location updates for your vehicle. Whether you're prioritising car GPS tracking or seeking enhanced car safety, this cutting-edge tracking device provides real-time and dependable location information with unmatched accuracy.
1 Year Warranty

Ajjas GO stands out as the best GPS tracker for cars, offering a generous 1-year warranty for this reliable tracking device. This extended coverage ensures peace of mind and demonstrates the brand's commitment to providing a high-quality tracker for cars.
Exceptional Customer Support

With Ajjas GO, you can rely on their exceptional customer support for this top-notch tracking device designed specifically as a tracker for cars. Their knowledgeable and responsive team is readily available to address any queries or concerns, ensuring a smooth and hassle-free experience for car users using this tracking device.