"Reduce the risk of your motorbike being stolen with Ajjas Tracking Device"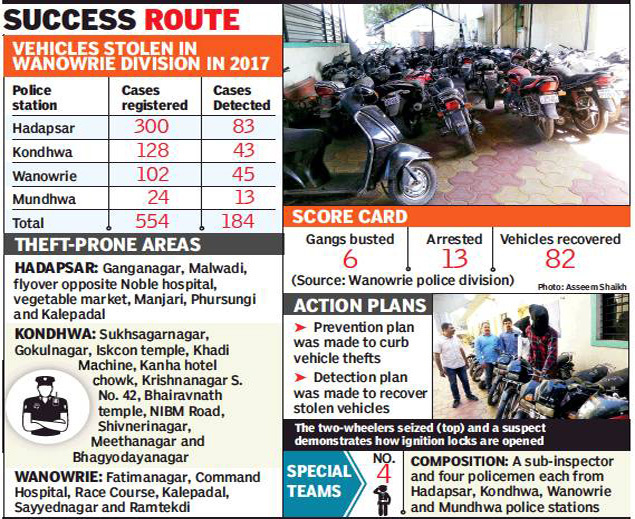 What usually happens

As technology advances, so does the innovation behind thefts. This is where the use of GPS jammer comes in. What happens in these cases is that the jammer creates 500 meter radius within which no signal can be receivable.
For example, some of the most severe incidents have been in Delhi, where more than 100 vehicles are reported stolen everyday at an average. In five years, the number of stolen vehicles has seen a threefold rise while the recovery rate has remained hopelessly low.

Between 2014 to 2015, there was an increase from 23,411 to 32,797, a 40.09% jump. In 2015-16, there was a further increase of 32,797 to 38,644 (17.83%). Again in 2016 (from November 30) to 2017 (till November 30) vehicle thefts have again seen an increase of 5.92%. But over the years we only saw a recovery rate of a mere 10.35%, 5.47%, 11.57% and 10.65%, respectively.

Rising Cases.

Number of auto thefts in 2012 was 14,391 that rose to 38,644 in 2016
Until November 2017, 37,178 vehicles were reported missing
Only 12,665 recoveries (9.59 per cent) could be made
Almost 1,19,375 vehicles are yet to be found
What Ajjas prevented
Akash Gavade woke up thinking he would be having a day like any other. But how was he to know that that particular day would be anything but normal or ordinary.
The incident as described by him -
"When I was in office I forgot to lock my motorbike handlebar. So at 7:30 PM, I received message from Ajjas that my motorbike is moving even though my bikes ignition is off. In response, I opened the Ajjas App and was able to see my motorbike moving in the map. I was able to get the road trace on the map and so I followed same route in which the motorbike was being taken and I found two thieves pushing my motorbike! I ran after them and rescued my motorbike and also called the Police and handed over the thieves to them. I would like to thanks Ajjas for creating this application due to which my motorbike is secure and I recommend every biker to install this device on their bikes!"
There are many such incidents where in theft was prevented or the vehicle recovered with the help of Ajjas. Through this incident, Ajjas proves what it is capable of. With it's full list of features, Ajjas ensures that you are covered on all matters. What's more is the constant efforts towards building better and working towards more options geared towards human safety.
---