"All you need to know about the Motorbike Accident Alert GPS Device:
Why are road accidents such a serious issue?"
Two-wheelers account for the highest share in total road crashes contributing to about 33.8% out of all others.
Average profile of road crash victims for 2016 reveals that productive youth aged between 18-45 years accounted for a share of 68.6% in total road crash fatalities.
The causes range from drunk driving, over-speeding to talking on the phone and many more.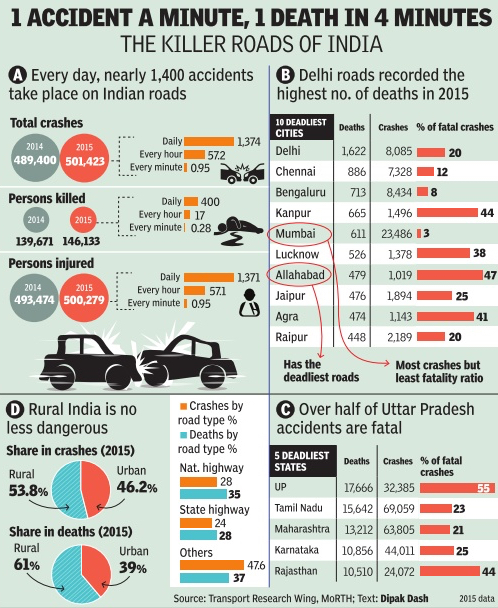 The 201st report of the Law Commission corroborates by stating that, according to doctors - "At least 50% of the fatalities can be averted if victims have been admitted to the hospital within the first one hour post-accident"

What stops people from helping?
The major cause for concern when it comes to an accident is whether help will arrive on time or how to reach out to let your loved ones know. After all, it is a fact that most if not all strangers would not bother to help the victim due to fear of any legal repercussions they may face. Another issue, is that hospitals may refuse to treat the victim if not brought in by a family member or if the money is not paid upfront and in the worst case, the stranger is wrongly accused or even framed as being the cause of the accident.

AJJAS Accident Alert GPS Device has been created exactly to avoid these kinds of dilemmas.

As per the In-Motion Fall Alert feature, when your motorbike is in motion and experiences a fall, it is detected by Ajjas sensors and it relays fall location, time and date to 3 emergency contact numbers stored in the Ajjas App. This information is sent using Ajjas device GSM network and delivered as SMS alert and Automated Calls. This feature ensures that your loved ones are notified of your condition and can reach you in time of need!

Also, in case of the Stationary Fall Alert feature, the user receives SMS, Call and In-App-Notification, when motorbike experiences a fall when parked.

All of this gives you the assurance that you are now in-charge of your own life and safety. You can now place your life in the hands of those you trust!


---