"Why should you install an Anti-theft tracking device on your motorbike?"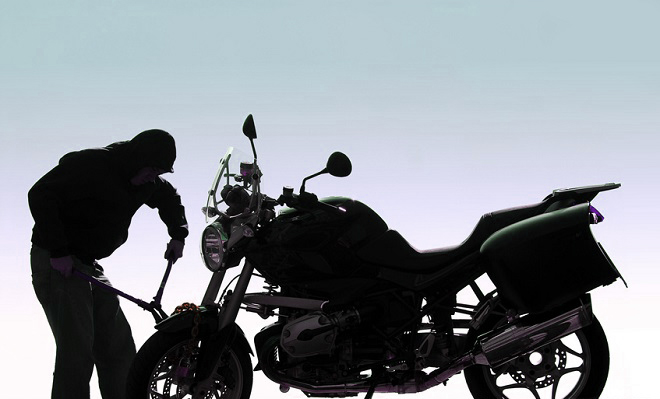 India recorded an overall Sale of 17.59 million Domestic 2-Wheelers, in the year of 2016-17. In 2016, a total of 2,13,765 vehicles were stolen in the country.

Delhi ranked No.1 with vehicle thefts numbered 38,644, UP 2nd with the number of thefts being 34,480, Maharashtra came 3rd with 22,435 thefts, followed by Rajasthan 17,544 and Madhya Pradesh 15,878.
You must be wondering if these were recorded in 2016, what are the numbers now?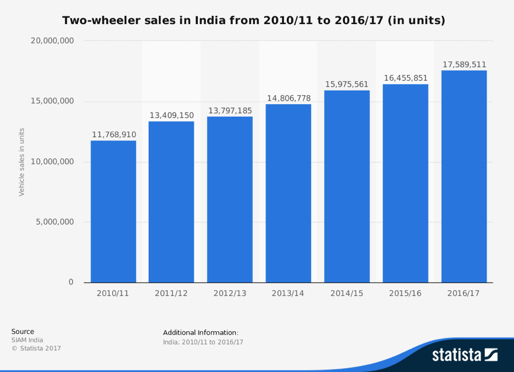 YEAR 2017-18

India recorded an overall Sales of 20 million Domestic 2-Wheelers in the year of 2017-18.400 cases of 2-Wheeler thefts were registered per day in the same year.

Why does it keep escalating?

Some say it's due to the reliable network thieves, be it for selling of the stolen goods or even for organising the theft itself. Organised crime at it's finest.

Innovation works even in outlandish cases like these. After all, quite a large amount of innovation is required when thieves come up with technologies like Mobile phone signal jammers to stop all calls and texts sent for help.

What would help?

What people need, is the reassurance that they have a way to stop any theft from happening and in the worst case scenario, a way to retrieve their motorbike at the very least.
This is where the increasing requirement/need for an Anti-theft tracking device comes in. Having the device would mean that you would get an alert the instant your motorbike was tampered with. Not only that but the tracking aspect would ensure that you would know where it's being taken.

The AJJAS Anti-theft Device is one such device that promises safety and security.
It's Tamper/Motion Alert feature instantly let's you know when the motorbike is being tampered with. The Ajjas sensors installed on the motorbike then sends notifications to the user via the accompanying Ajjas App.
Alerts are also sent to the user when the Ignition is switched ON or OFF. This way, if the user is not the one starting the motorbike, he can be notified.

The Live ride statistics feature ensures that the user has access to the routes taken by the motorbike at any given moment. The reassuring fact is that this information is accessible only to the user and whoever he trusts enough to share with!
An additional bonus is that the device has its own backup battery. So, even if the device plug is disconnected, as long as it is still attached to the motorbike, we can track the motorbike's location before the battery dies!
Features like these and more would ensure that you can ultimately live a worry free life!
---